CERES
Climate change and European Aquatic RESources
Coordinator´s corner – what is happening in CERES
As 2017 comes to close, I would like to briefly look back on another successful phase of the EU CERES project. In the 6 months since my last message, I'm happy to report that CERES is making strong progress in its research on climate change impacts on Europe's fisheries and aquaculture sectors. To date, CERES has conducted more than 50 stakeholder engagement events and activities (big to small, EU to regional level). The dialog and feedback received at these events from the fisheries and aquaculture industry and policymakers is helping to ensure that we provide relevant "climate-ready" solutions in support of sustainable Blue Growth.
Most recently, CERES unveiled projections of what ocean temperatures and biogeochemistry will be in 50 years throughout the NE Atlantic and Mediterranean regions. These and other "physical" projections (for the Baltic, Barents and Norwegian Seas as well as freshwater habitats) will be used in biological models to estimate future, climate-driven changes in the productivity of fish and shellfish throughout Europe. Our 25+ CERES "Storylines" listed on our website outline our region- and sector-specific activities. Please look for updates as our work progresses.
Some other highlights include the participation in (and co-sponsorship of) key scientific workshops. One workshop, co-chaired by CERES and its sister project ClimeFish, addressed a call for advice by the European Commission regarding recent shifts in fish stocks. A second workshop co-sponsored by ICES and PICES "jump-started" our plans to deliver climate vulnerability assessments of European fisheries and aquaculture sectors. These, along with chairing sessions in September at the ICES Annual Science Conference and in October at Aquaculture Europe, help demonstrate the maturity of our CERES science. In December, CERES provided its first policy review in Brussels to several EU Directorates-General (Maritime Affairs and Fisheries, Environment, and Climate Action).
I congratulate our 26 CERES partners from industry, national laboratories and academia on a successful 2017. If you work within the fisheries or aquaculture sector or if you are a policymaker for these industries, please register in our website's stakeholder database. Climate change will pose both risks and opportunities. This stakeholder database is your direct route to providing comments, following our updates and shaping our CERES activities. Put us to work for you.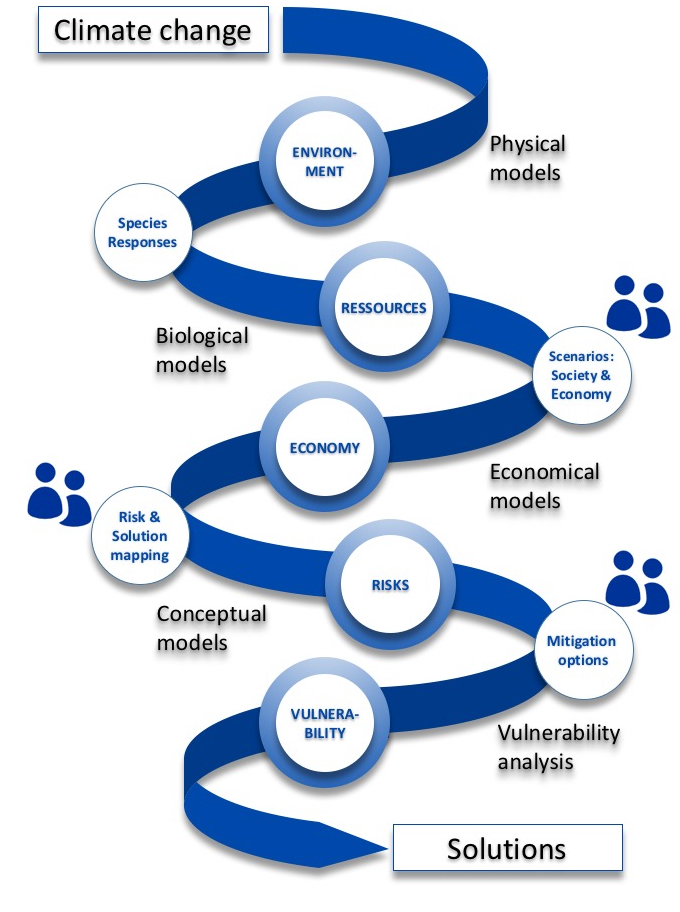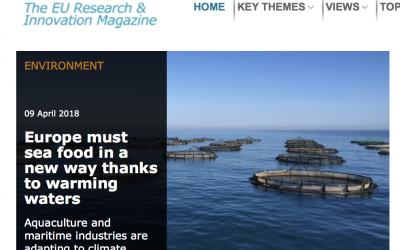 Europe must sea food in a new way thanks to warming watersEurope is the fourth largest producer of fish in the world, according to Eurostat, with about 6.4 million tonnes of fish and shellfish caught or harvested by the European fisheries and aquaculture...
mehr lesen
Get involved in CERES  - get deeper insights: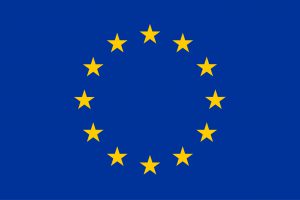 This project receives funding from the European Union's Horizon 2020 research and innovation programme under grant agreement No 678193 (CERES, Climate Change and European Aquatic Resources). The content of this website does not reflect the official opinion of the European Union. Responsibility for the information and views expressed therein lies entirely with the author(s).
March 2016 - February 2020 I  5.6 Mio Euros .
CERES Office Universität Hamburg, Germany
Professor Dr. Myron Peck, scientific coordinator
Anastasia Walter, project manager
Phone      +49 40 42838 9891
Email        contact@ceresproject.eu