For stakeholders
How industry can contribute and benefit from the CERES project
Marine and inland aquaculture and fisheries need in different ways to adapt to a future with climate change, although it is still unclear how this will take form exactly. Potential change within these sectors is what is explored in the CERES project. Given uncertainties and risks, and the importance of the stakeholder opinions along these developments, stakeholders are involved throughout the process. Throughout the research process we conduct face-to-face interviews, questionnaire surveys, and arrange workshops with stakeholders, in addition to providing new information at the end of the project time.
Scenarios describing future society and economy
Future developments in governance, society, technology and economy may be just as important to fisheries and aquaculture as climate-driven changes in habitats and species.
CERES uses a suite of imagined future socio-political   scenarios in all modeling exercises. These scenarios are founded on discussions with stakeholders.
Contact: John Pinnegar (john.pinnegar@cefas.co.uk)
The four socio-political scenarios used in CERES
World Markets
Personal independence, high mobility and consumerism
Reduced taxes, stripped-away regulations
Privatised public services
High fossil fuel dependency
Highly engineered infrastructure and ecosystems
Global sustainability
High priority for welfare and environmental protection
Cooperative society
Intense international cooperation
Increased income equality
Low resource intensity and fossil fuel dependency
National enterprise
National isolation and independence
Protection of national industry
High resource intensity and fossil fuel dependency
Low investment in technological development and education
Low priority for environmental protection
Local stewardship
Promotion of small scale and regional economy
Less attention for global (environmental) problems
Moderate population growth
Income of industrialised and developing countries converge
No overarching strategy to manage ecosystems
Questions that will be discussed with stakeholders:
Fisheries in 2050 under the four scenarios – what will happen to
the goal for European fisheries, e.g. maximize sustainable, economic, social or ecological yield?
the quota system, e.g. unrestricted free trading or strict (sub)national quotas?
the controls on environmentally damaging fishing practices or the spatial and seasonal closures?
the space sharing between marine users, e.g. windfarms, marine protected areas – who will have precedence?
the trade and competition with European countries and elsewhere in the world?
the costs in the industry, e.g. for energy, gear, insurance, loans, crew?
the demand for wild-caught seafood in Europe?
Aquaculture in 2050 under the four scenarios – what will happen to
the goal for European aquaculture: e.g. national food security, international trade, sustainability?
the interaction with other industries on land, e.g. agricultural run-off, pollution, disease/pathogen transferral?
the governance and oversight in the aquaculture industry?
the trans-shipment and movement of stock between facilities?
the balance between freshwater and marine aquaculture systems, onshore vs offshore?
the space sharing between marine users, e.g. windfarms, marine protected areas – who will have precedence?
the trade and competition with European countries and elsewhere in the world?
the costs in the industry, e.g. for energy, equipment, insurance, loans, feed availability, access to space?
the demand for farmed seafood in Europe?
Fisheries and wider socio-economic modelling
CERES will adress the impact of climate change on European fisheries.
Socio-economic models are developed and applied regionally in close cooperation with stakeholders.
Contact: Katell Hamon (katell.hamon@wur.nl)
Fisheries
 included
roundfish and pelagics of the Barents and Norwegian Seas, and small pelagics of North-East Atlantic
mixed fish of the Baltic Sea and demersal roundfish and flatfish of the North Sea
small pelagics of the Bay of Biscay
pelagics and mixed demersal of the Mediterrean Sea (including tuna)
Future changes considered
spatial distribution and productivity (e.g. northward migration of some species)
access to fishing grounds (e.g. governance may allocate more area to renewable energy)
global economic environment (e.g. competition will influence energy & fish prices)
national economic structures (e.g. trade, production technology and consumer demand)
Consequences addressed
How sensitive are the respective fisheries to change?
How will fishing effort, catch composition and economic performance be influenced?
How strong is the wider economic impact, e.g. on revenue and employment by associated sectors?
How will trade flows of seafood products influence in the international dependencies within Europe?
Stakeholders are invited
to contribute to simulation development with case-specific knowledge (e.g. species to include, adaptability of fleets)
to help develop the scenarios for each case (e.g. likely regions for area closures)
to provide feedback on intermediate results to allow for adjustment of the models
to use the final results and solutions to prepare for climate induced changes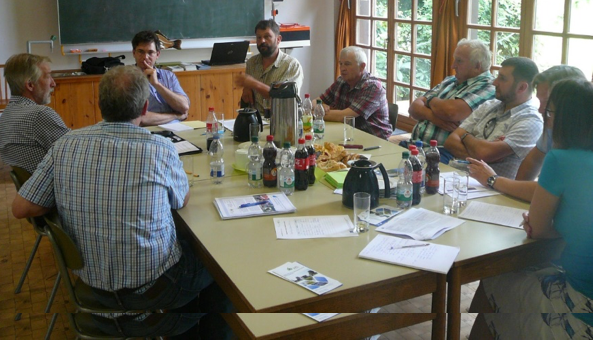 CERES estimates the effects of climate change on farm-level productivity and profitability
CERES uses the concept of theoretical farms based on production systems, regional statistics, detailed data from multiple farms and interviews with experts, consultants and scientists familiar with specific local/regional characteristics.
Contact: Birgit Oidtmann (birgit.oidtmann@cefas.co.uk)
The typical farm approach under the umbrella of agri benchmark Fish
originates in agricultural economics, is a sampling and data collection strategy to analyse the economic efficiency, productivity and profitability of different production systems and to compare these on a global scale

is coordinated by the Thuenen Institute this approach is used within a worldwide non-profit and non-political network of agriculture economists, advisors and producers since 2006: 

agri benchmark.
A virtual farm data set
is generated by an expert "focus group", consisting of at least one aquaculture scientist or advisor and 2-4 fish farmers
is based on real data for costs, techniques and other inputs used
refers to a region where typically producers of the respective fish species within the study country would be located
pictures a coherent image of the quantity structure of production processes and prices within the production
is reality checked using farms, which did not attend the focus group to ensure validation of the typical farm data set
Agri benchmark Fish 
provides an umbrella for a permanent transdisciplinary network and serves as information exchange platform
enables us to give scientifically sound and robust statements in response to strategic questions from policy and economic decision-makers to support an economical and ecological reasonable management
identifies global trends that help producers to prepare their enterprises for the future
Risk and solution mapping and mitigation options
CERES identifies and assesses the risks, opportunities and uncertainties of climate change effects on European marine and inland fisheries and aquaculture using conceptual models.
These decision tools will support a wide range of end users (farmers, fishers and policy makers) and enable adaptive management towards more resilient fisheries and aquaculture.
Contact: Mike Elliott (mike.elliott@hull.ac.uk)
Generic conceptual models – the bow-tie models – are modified in dialogue with industry stakeholders, who will provide feedback on relevant region and sector-specific components of the bow-tie diagrams, including:
threats due to climate change causing a main event e.g., losses to a particularly industry
suitable prevention measures limiting the severity of the main event
to identify the consequences of the main event occurring
mitigation measures aimed at minimizing those consequences
Predicting consequences of climate change for the fishing and aquaculture sector involves large uncertainties. Therefore, CERES uses a modelling approach – a Bayesian Belief Network – which uses probabilities instead of absolute numbers to generate predictions. These networks combine the scientific information with the expert knowledge in order to make informed decisions on how to best exploit the resources sustainably into the future.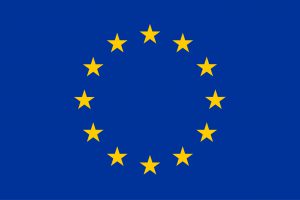 This project receives funding from the European Union's Horizon 2020 research and innovation programme under grant agreement No 678193 (CERES, Climate Change and European Aquatic Resources). The content of this website does not reflect the official opinion of the European Union. Responsibility for the information and views expressed therein lies entirely with the author(s).
March 2016 - February 2020 I  5.6 Mio Euros .
CERES Office Universität Hamburg, Germany
Professor Dr. Myron Peck, scientific coordinator
Anastasia Walter, project manager
Phone      +49 40 42 838 9891
Email        contact@ceresproject.eu
Twitter     @ceresproject_eu