Jellyfish Stings Trigger Gill Disorders and Increased Mortality in Farmed Sparus aureate (Linnaeus, 1758) in the Mediterranean Sea
Jellyfish are of particular concern for marine finfish aquaculture. In recent years repeated mass mortality episodes of farmed fish were caused by blooms of gelatinous cnidarian stingers, as a consequence of a wide range of hemolytic, cytotoxic, and neurotoxic properties of associated cnidocytes venoms. The mauve stinger jellyfish Pelagia noctiluca (Scyphozoa) has been identified as direct causative agent for several documented fish mortality events both in Northern Europe and the Mediterranean Sea aquaculture farms. We investigated the effects of P. noctiluca envenomations on the gilthead sea bream Sparus aurata by in vivo laboratory assays. Fish were incubated for 8 hours with jellyfish at 3 different densities in 300 l experimental tanks. Gill disorders were assessed by histological analyses and histopathological scoring of samples collected at time intervals from 3 hours to 4 weeks after initial exposure. Fish gills showed different extent and severity of gill lesions according to jellyfish density and incubation time, and long after the removal of jellyfish from tanks. Jellyfish envenomation elicits local and systemic inflammation reactions, histopathology and gill cell toxicity, with severe impacts on fish health. Altogether, these results shows P. noctiluca swarms may represent a high risk for Mediterranean finfish aquaculture farms, generating significant gill damage after only a few hours of contact with farmed S. aurata. Due to the growth of the aquaculture sector and the increased frequency of jellyfish blooms in the coastal waters, negative interactions between stinging jellyfish and farmed fish are likely to increase with the potential for significant economic losses.
Bosch-Belmar M, M' Rabet C, Dhaouadi R , Chalghaf M, Nejib Daly Yahia M, Fuentes V, Piraino S and Kefi-Daly Yahia O 
(2016) 
PloS ONE 11/4:e0154239  DOI 10.1371/journal.pone.0154239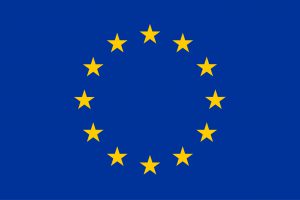 This project receives funding from the European Union's Horizon 2020 research and innovation programme under grant agreement No 678193 (CERES, Climate Change and European Aquatic Resources). The content of this website does not reflect the official opinion of the European Union. Responsibility for the information and views expressed therein lies entirely with the author(s).
March 2016 - February 2020 I  5.6 Mio Euros .
CERES Office Universität Hamburg, Germany
Professor Dr. Myron Peck, scientific coordinator
Anastasia Walter, project manager
Phone      +49 40 42 838 9891
Email        contact@ceresproject.eu
Twitter     @ceresproject_eu