Concurrent environmental stressors and jellyfish stings impair caged European sea bass (Dicentrarchus labrax) physiological performances
The increasing frequency of jellyfish outbreaks in coastal areas has led to multiple ecological and socio-economic issues, including mass mortalities of farmed fish. We investigated the sensitivity of the European sea bass (Dicentrarchus labrax), a widely cultured fish in the Mediterranean Sea, to the combined stressors of temperature, hypoxia and stings from the jellyfish Pelagia noctiluca, through measurement of oxygen consumption rates (MO2), critical oxygen levels (PO2crit), and histological analysis of tissue damage. Higher levels of MO2, PO2crit and gill damage in treated fish demonstrated that the synergy of environmental and biotic stressors dramatically impair farmed fish metabolic performances and increase their health vulnerability. As a corollary, in the current scenario of ocean warming, these findings suggest that the combined effects of recurrent hypoxic events and jellyfish blooms in coastal areas might also threaten wild fish populations.
Bosch-Belmar M, Giomi F, Rinaldi A, Mandich A, Fuentes V, Mirto S, Sarà G, Piraino S
(2016) 
Scientific Reports 6: 27929  DOI 10.1038/srep27929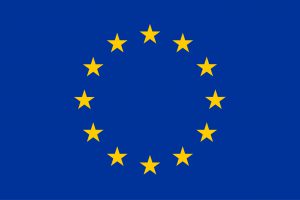 This project receives funding from the European Union's Horizon 2020 research and innovation programme under grant agreement No 678193 (CERES, Climate Change and European Aquatic Resources). The content of this website does not reflect the official opinion of the European Union. Responsibility for the information and views expressed therein lies entirely with the author(s).
March 2016 - February 2020 I  5.6 Mio Euros .
CERES Office Universität Hamburg, Germany
Professor Dr. Myron Peck, scientific coordinator
Anastasia Walter, project manager
Phone      +49 40 42 838 9891
Email        contact@ceresproject.eu
Twitter     @ceresproject_eu