Privacy Statement – CERES newsletter and stakeholder database
CERES collects and further processes personal data according to the EU's General Data Protection Regulation 2016/679 on the protection of natural persons with regard to the processing of personal data and on the free movement of such data.
This privacy statement explains
why we process your personal data
how we collect, handle and make sure your personal data is protected
how that information is used
what rights you have in relation to your personal data
It also specifies the contact details of the responsible Data Controller with whom you may exercise your rights, and the Data Protection Officer.
Why do we collect, store and process your data?
The CERES project collects and uses your personal information to send you the regular newsletter of the CERES project, which presents a selection of recent news and publications related to the project. We may also contact you via email or phone if you register with the stakeholder database to deliver selected, relevant content about the project to you.
The processing operation consists of maintaining a list containing personal data in a database.
Your personal data will not be used for an automated decision-making including profiling.
On what legal ground(s) do we process your personal data
We process your personal data, because:
– processing is necessary to send the newsletter to you
– processing is necessary to contact you with relevant information, if subscribed to the stakeholder database
and
– you have given consent for us to process your personal data
Which personal data do we collect and further process
The CERES project collects the following categories of personal data to carry out these processing operation:
Obligatory data
Your name
Your email address
The IP address
The date and time when you subscribed
Additional data, used when registering in the CERES stakeholder database
Company, Institution, Organisation
Last name
First name
Website
Street/P.O. Box
Zip Code
City
Phone
Country
Stakeholder group
How long do we keep your personal data?
CERES project only keeps your personal data until the end of the project (February 2020).
How do we protect and safeguard your personal data?
All personal data in electronic format (e-mails, documents, databases, uploaded batches of data, etc.) are stored on servers in the Federal Republic of Germany.
To protect your personal data, the CERES project has put in place a number of technical and organisational measures in place.
Technical measures include appropriate actions to address online security, risk of data loss, alteration of data or unauthorised access, taking into consideration the risk presented by the processing and the nature of the personal data being processed.
Organisational measures include restricting access to the personal data solely to authorised persons with a legitimate need to know for the purposes of this processing operation.
Who has access to your personal data and to whom is it disclosed?
Access to your personal data is provided to the CERES project staff responsible for carrying out this processing operation and to authorised staff according to the "need to know" principle.
Such staff abide by statutory, and when required, additional confidentiality agreements.
The CERES project uses Rapidmail. It is not excluded that staff of Rapidmail may have access to the data. All processing operations are carried according to the General Data Protection Regulation ('GDPR' Regulation (EU) 2016/679).
What are your rights and how can you exercise them?
You have specific rights as a 'data subject' under Chapter III (Articles 12-23) of Regulation (EU) 2016/679, in particular the right to access, rectify or erase your personal data and the right to restrict the processing of your personal data. Where applicable, you also have the right to object to the processing or the right to data portability.
You have the right to object to the processing of your personal data, which is lawfully carried out pursuant to Article 21.
You can withdraw your consent at any time by notifying the Data Controller. The withdrawal will not affect the lawfulness of the processing carried out before you have withdrawn the consent.
You can exercise your rights by contacting the Data Controller, or in case of conflict the Data Protection Officer. Their contact information is given under Heading 9 below.
Where you wish to exercise your rights in the context of one or several specific processing operations, please provide their description in your request.
Contact information
The Data Controller
If you would like to exercise your rights under Regulation (EU) 2016/679, or if you have comments, questions or concerns, or if you would like to submit a complaint regarding the collection and use of your personal data, please feel free to contact the Data Controller (contact@theceresproject.eu) and Data protection Officer (fintan.burke@uni-hamburg.de).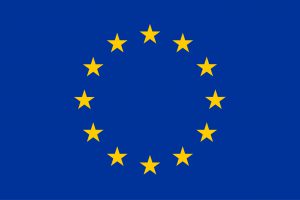 This project receives funding from the European Union's Horizon 2020 research and innovation programme under grant agreement No 678193 (CERES, Climate Change and European Aquatic Resources). The content of this website does not reflect the official opinion of the European Union. Responsibility for the information and views expressed therein lies entirely with the author(s).
March 2016 - February 2020 I  5.6 Mio Euros .
CERES Office Universität Hamburg, Germany
Professor Dr. Myron Peck, scientific coordinator
Anastasia Walter, project manager
Phone      +49 40 42 838 9891
Email        contact@ceresproject.eu
Twitter     @ceresproject_eu